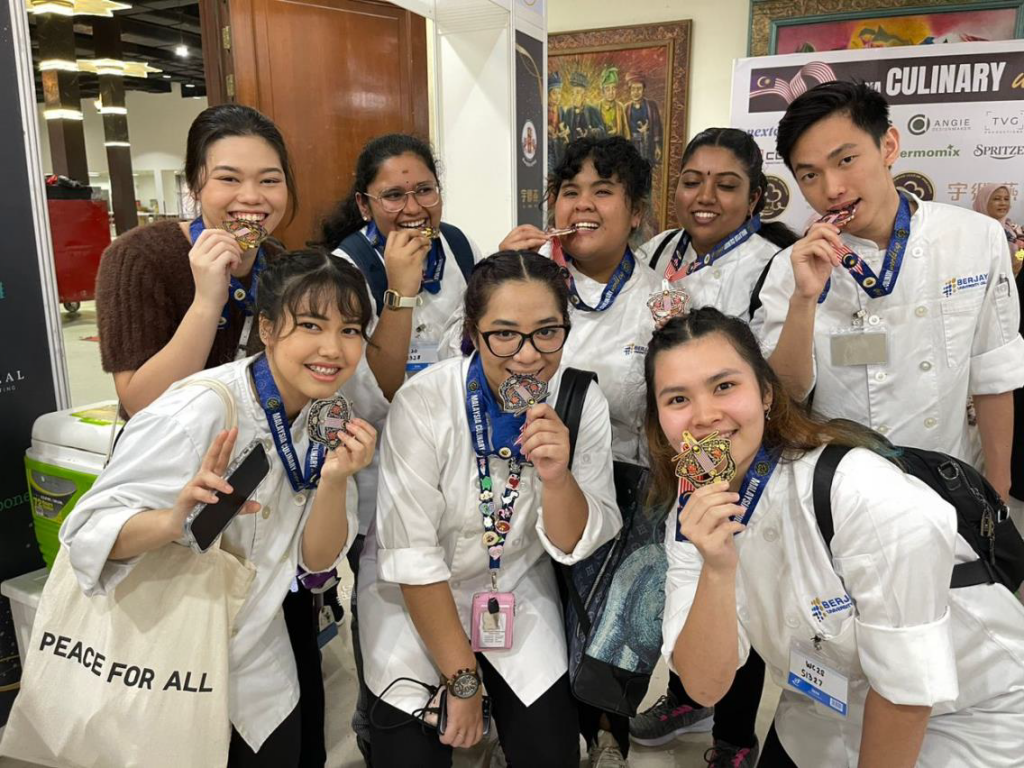 Date: 01 March 2023
Grooming Champions! Here at BERJAYA UC, our students take centre stage.
Recently, our students participated in the Malaysia Culinary World Cup held at the World Trade Centre in Kuala Lumpur from the 21st-23rd of February 2023.
And they won!
They took home 3 Gold, 2 Silver and 3 Bronze Medals!
Organised by Malaysia Bersatu Culinary Association (MBCA), the cooking competition has successfully set a new record for holding the world's largest cooking competition in Guinness World Records.
Well done BERJAYAns!