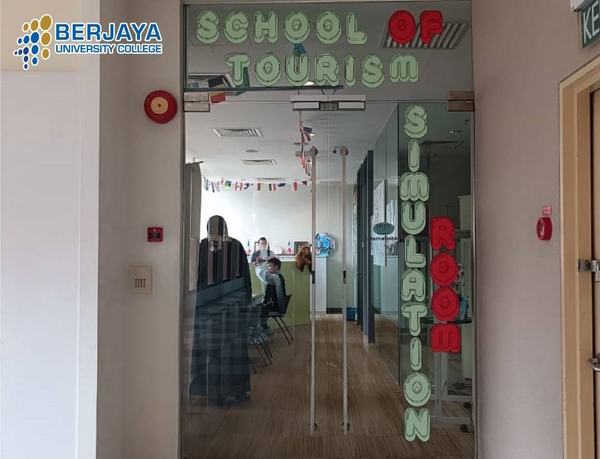 Date: 02 February 2023
The School of Tourism recently launched its new Tourism Simulation Lab. The soft launch held on the 2nd of February at Lecture Theatre 1, was officiated by Dr Chris Ong Siew Har, Dean of the Faculty of Hospitality and Tourism.
The Simulation Room aims to recreate a real-life working experience for tourism students to prepare them to face real situations in the tourism sector.
The room has been specially designed to mimic the actual operations that take place in the tourism industry.
Students were delighted to role-play selling holiday packages at the ticketing counter just like at an actual travel agency!