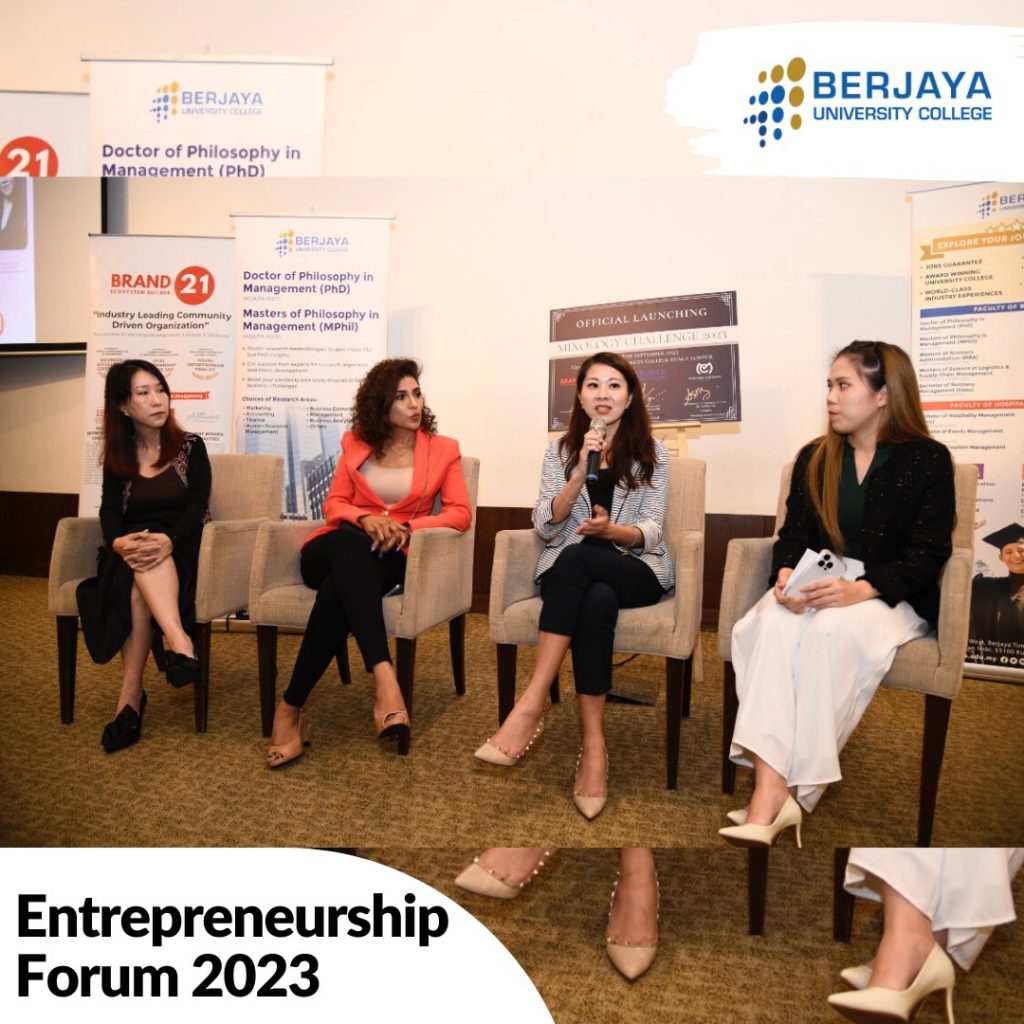 Date: 3rd August 2023
It was an exciting day at BERJAYA University College as the Entrepreneurship Forum 2023 unfolded alongside the exhilarating launch of the Mixology Challenge 2023!
The event commenced with a warm and insightful welcome from Puan Norlela, the Executive Director of Berjaya Corporation Berhad, who ignited the entrepreneurial spirit of the day. Also taking the stage, Mr. Alvin Soh, Founder/CEO of Brand21 Asia, captivated the audience with his passion and creativity.
The distinguished panel of speakers for the Entrepreneurship Forum 2023 included industry pioneers like Datin Heather Lee (Founder of Rainbow Wellness), Dr. Jillian Yeoh (Founder of IMM Carehub), Datin Shivajini Seelan (Founder of JS Partners), and Ms. Camilla Lai (Founder of D'Nestsence Birdnest). They shared their incredible journeys, showcasing unwavering determination and a commitment to positive industry transformation.
The event reached its peak with the dynamic launch of the Mixology Challenge 2023, celebrating the art of mixology and its fusion of flavours and techniques.
Ready to embark on an exciting educational journey? Join us at BERJAYA University College, a renowned institution dedicated to fostering innovation and personal growth.
Don't miss this opportunity to unlock your potential in a dynamic learning environment where success stories come to life!