BERJAYA UC Lecturer Challenges Conventions
KUALA LUMPUR: In today's dynamic and changing world, challenging conventions is a must to get ahead of the pack. At BERJAYA University College's (BERJAYA UC), the programmes offered with innovative academic and industrial based curricula provide students with key skills, hands-on experience and in-depth knowledge to prepare them for careers in this new era. On the other hand, the teaching paradigm called the BERJAYA Immersion Methodology which is based on the 'Learning by Doing' principle empowers student to develop the mental flexibility to think independently, discover what inspires them and gives them fulfilment to overcome inner barriers that hold them back.
As part of this practice, the University College constantly supports our lecturers to explore their boundaries through real world experiences. One great example is Justin Ho Li Vern, Lecturer from the School of Hospitality. As industries evolve, the need to be well-versed in industry trends is essential. For Justin, this means taking part in competitions.
As a keen sommelier and three-time winner of the Malaysia Best Sommelier Championship, Justin frequently participates in contests to challenge his knowledge and creativity in the art of alcoholic beverages. Last year, Justin took part in ASI (Association de la Sommellerie Internationale) Best Sommelier of Asia & Oceania 2018 in Kyoto, Japan. Out of 24 candidates, he was placed third, becoming the first Malaysian to reach the top 3 ranking for this competition.
A couple of months after this, Justin was awarded the Trophée DBR Lafite in the Asia Best Sommelier in French Wine competition in December 2018. ASI holds a competition in an international city every three years. Justin had the opportunity to participate in the Best Sommelier of the World 2019. While he was ranked 42nd out of 66 candidates, his ambition to build a reputation for himself never wavered.
He further developed his skill and knowledge by taking part in the Opihr Gin Global Cocktail Competition, testing his hand in competitive mixology. The competition required at least 35ml of this spiced gin to be used in the cocktail, with no more than five other ingredients, with at least one locally-sourced ingredient. In Justin's case, he wanted to showcase an essence of Malaysian cuisine by delving into Peranakan flavours. By concocting an asam pedas syrup using the Calamansi lime, the addition of the spiced gin, egg whites and mandarin orange-infused triple sec which resulted in a creation that reflected the Malaysian culture. Inspired by the White Lady cocktail, his creative drink earned him 2nd place in the competition.
When asked about his motivations on becoming a competitive sommelier, he comments that, "Malaysia is well-known for many things: the culture, the multitude of landscapes, even the food – but I want to prove that the beverage industry is alive in Malaysia. As an academic, it is essential that my students have someone to look up to. People are often hesitant to take part in competitions because they might lose, but to me, competitions mean more than that. I've met people from all over the world with fascinating experiences and cultural backgrounds that influence how they prepare their drinks. I want my students to keep in mind that it's not always about the titles and the prestige, but what they can learn from other competitors. It opens their horizons to a multitude of experiences that are out there."
"Our teaching paradigm of Immersion Methodology has to be relevant to current trends and industry practices. We constantly inspire our lecturers to aspire and competitions are excellent vehicle to gain knowledge, skills and to challenge conventions. It is a great way to transfer real life skills and knowledge and prepare students to be ahead of the pack in today's dynamic and rapidly changing world," adds Dr. Ng Mei Leng, Dean, Faculty of Hospitality and Tourism.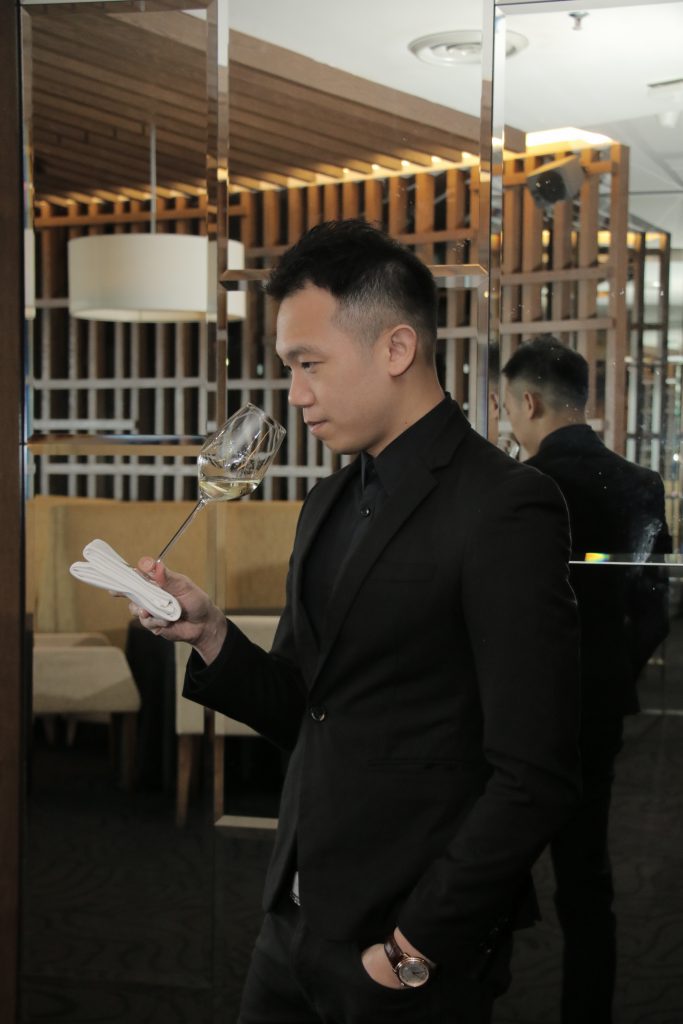 Lecturer Justin Ho Li Vern