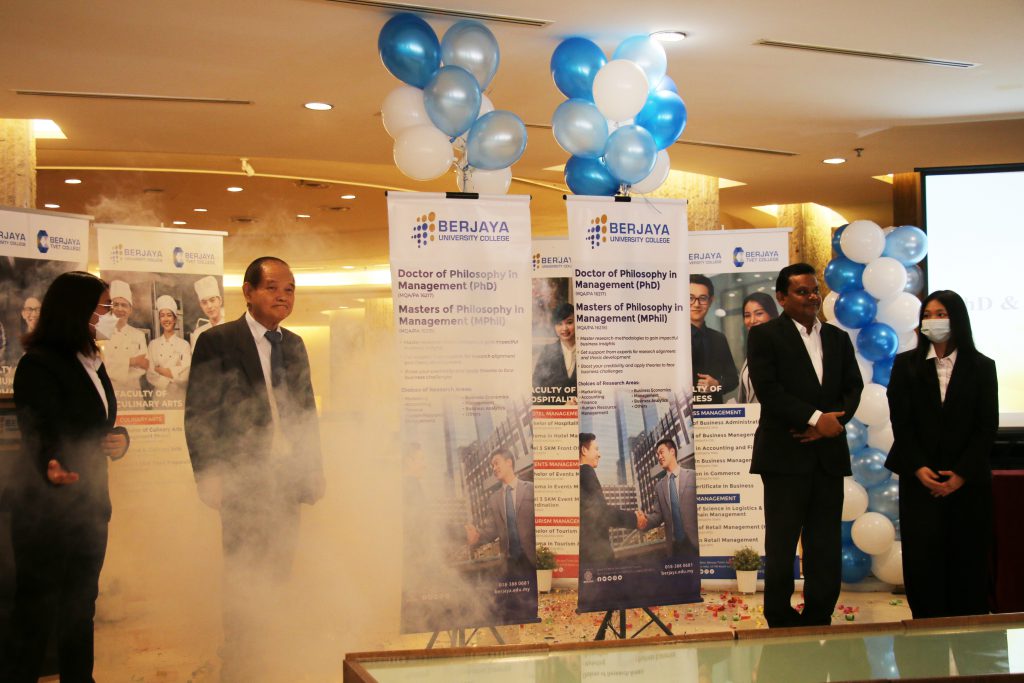 Date: 23 May 2023
We are thrilled to announce the official launch of the highly anticipated Master of Philosophy in Management programme (MPhil) and Doctor of Philosophy in Management programme (PhD) at BERJAYA University College!
This momentous event was graced by the esteemed presence of Mr Syed Ali Shahul Hameed (Group CEO of Berjaya Land) and Prof. Dr Wong Tai Chee (Deputy Vice-Chancellor and acting Chief Executive of BERJAYA University College), adding prestige to this remarkable occasion.
Prepare to embark on an extraordinary academic journey as we nurture and empower future leaders in the dynamic field of management. At BERJAYA University College, we are passionately committed to delivering an exceptional learning experience that fosters innovation, excellence, and personal growth.
With our exceptional faculty, cutting-edge research opportunities, and supportive environment, we are steadfast in our mission to equip our students with the skills and knowledge needed to become visionary business trailblazers.
Join us as we dive into groundbreaking research, foster a vibrant culture of innovation, and shape the future of management through our rigorous MPhil and PhD programmes.
Together, we will create a profound impact on the industry and inspire lives!
Let's embark on this extraordinary academic journey together and unlock endless possibilities in the captivating world of management.