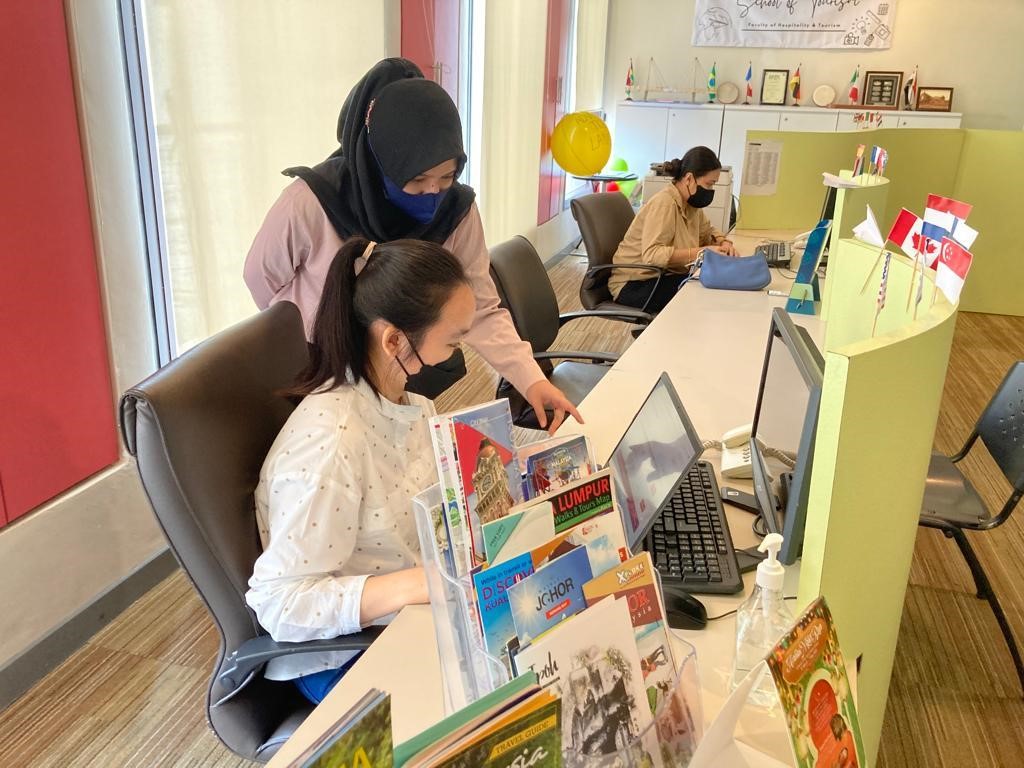 Date: 20 April 2023
The newly launched Tourism Simulation Room at BERJAYA University College is an innovative and fully functional learning laboratory that provides immersive simulation training for School of Tourism (SOT) students.
The simulation room is intended to help develop our student's knowledge and skills to become exemplary service professionals of the future through a fun and exciting learning experience.
Students will have the opportunity to learn hands-on and experiment with the latest travel technologies available in the travel and tourism industry.
The bespoke-built mock-up room replicates a real-life tour agency and students will be able to utilise the room to do their research and experience how the tourism sector operates in the real world.
The conducive environment ensures our students are well-versed in the operational and practical needs of the industry as well as be well-informed of the managerial theories to advance and succeed in this exciting and fun industry.
The Tourism Simulation Room was built on these foundational objectives:
To ensure students are effectively trained and equipped to be in the hospitality, tourism and event industries through simulation-based learning.
To serve as a tourism and travel resource centre for students where students can refer to travel brochures, world maps, travel magazines and other learning materials.
To develop an environment that is similar to the real industrial expectations.