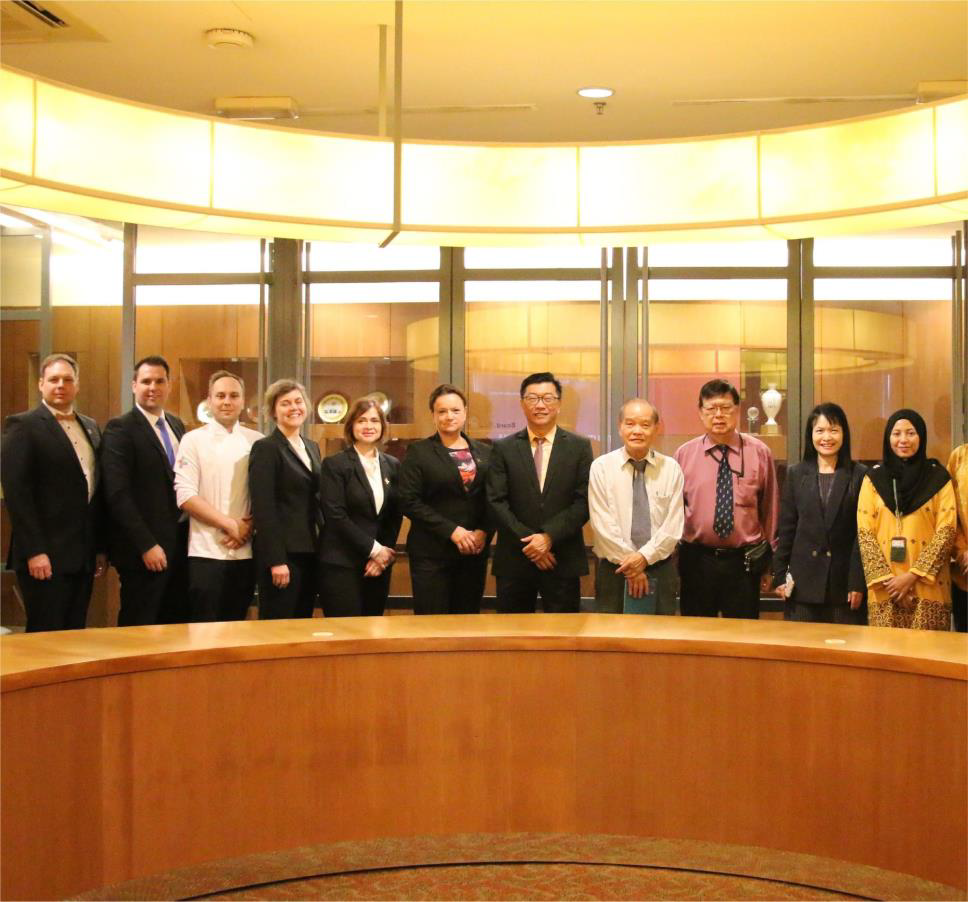 Date: 02 March 2023
It was an eventful week at BERJAYA University College as students and faculty members received the opportunity to learn from not one but six renowned wellness, tourism and culinary experts from the Vocational College of Hospitality and Tourism Maribor, Slovenia.
Hosted by the Faculty of Hospitality & Tourism (FHT) and Faculty of Culinary Arts (FCA) of BERJAYA University College, the six guest lecturers delivered a series of lectures open to all students and faculty members.
The topics covered during their visit were:
• Destination Europe, destination Slovenia; characteristics and expectations of EU tourists – a geographical run down by Dr Tanja Angleitner Sagadin (Tourism Geography & Destination Management)

• Mindfulness as a (wellness) tourism product; the case of the urban forest bathing experience by Dr Jerneja Lesnik (Wellness & Tourism)

• Next-level gastronomy: storytelling, green gastronomy and zero waste restaurant management by Ms Mojca Polak (Wellness & Tourism)

• Whisky and rum master classes: from theory to tasting by Mr Mitja Petelin (Service & Spirit)

• Slovenian wine regions with tasting by Mr Tadej Ljubec (Service and Restaurant Management)

• Slovenian culinary regions with tasting by Chef Sebastjan Plevčak (Gastronomy)
This project is part of the BERJAYA UC-VSGT Maribor ERAMUS+ project giving students and faculty members a unique opportunity to learn from world-renowned experts and gain valuable knowledge and skills in the culinary arts.