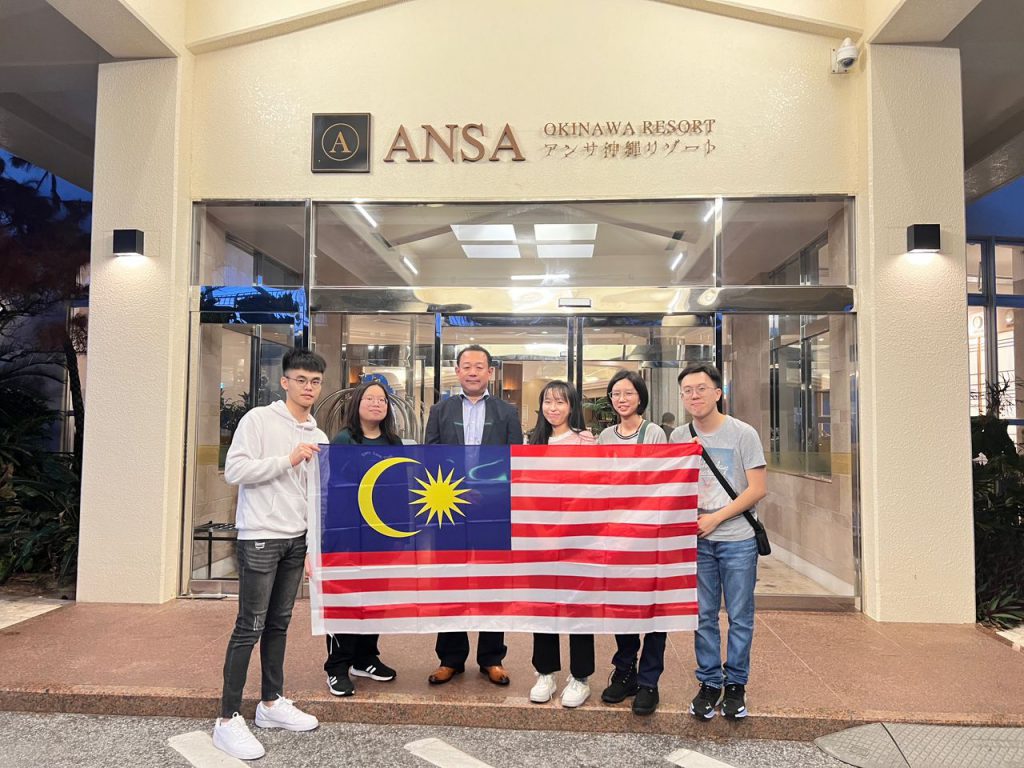 Date: 8th September 2023
Five exceptionally talented students from BERJAYA University College are gearing up for an incredible educational journey as they prepare for a fully sponsored internship at the renowned ANSA Okinawa Resort in Japan. This immersive internship is scheduled to kick off on September 11, 2023, and will run until January 27, 2024. It promises to be a transformative experience, offering these bright young individuals the opportunity to gain invaluable industry expertise while creating lifelong memories.
The five exceptional individuals embarking on this once-in-a-lifetime journey are:
Lee Oswald – Pursuing a Diploma in Hotel Management
Hong Yau Zu – Pursuing a Bachelor of Culinary Arts
Tay Jia Li – Pursuing a Bachelor of Culinary Arts
Lim Yuen Teng – Pursuing a Bachelor of Hospitality Management
Chiu Shiao Thong, Janice – Pursuing a Diploma in Hotel Management
Stay tuned for updates on their exciting journey in Japan!
If you aspire to follow in their footsteps and embark on an enriching educational journey, explore our wide range of programmes in business, culinary arts, liberal arts, hospitality, and tourism.
Connect with our friendly EduAdvisors today at www.berjaya.edu.my, and let us help you turn your dreams into a reality.
Your journey to success begins here at BERJAYA University College!